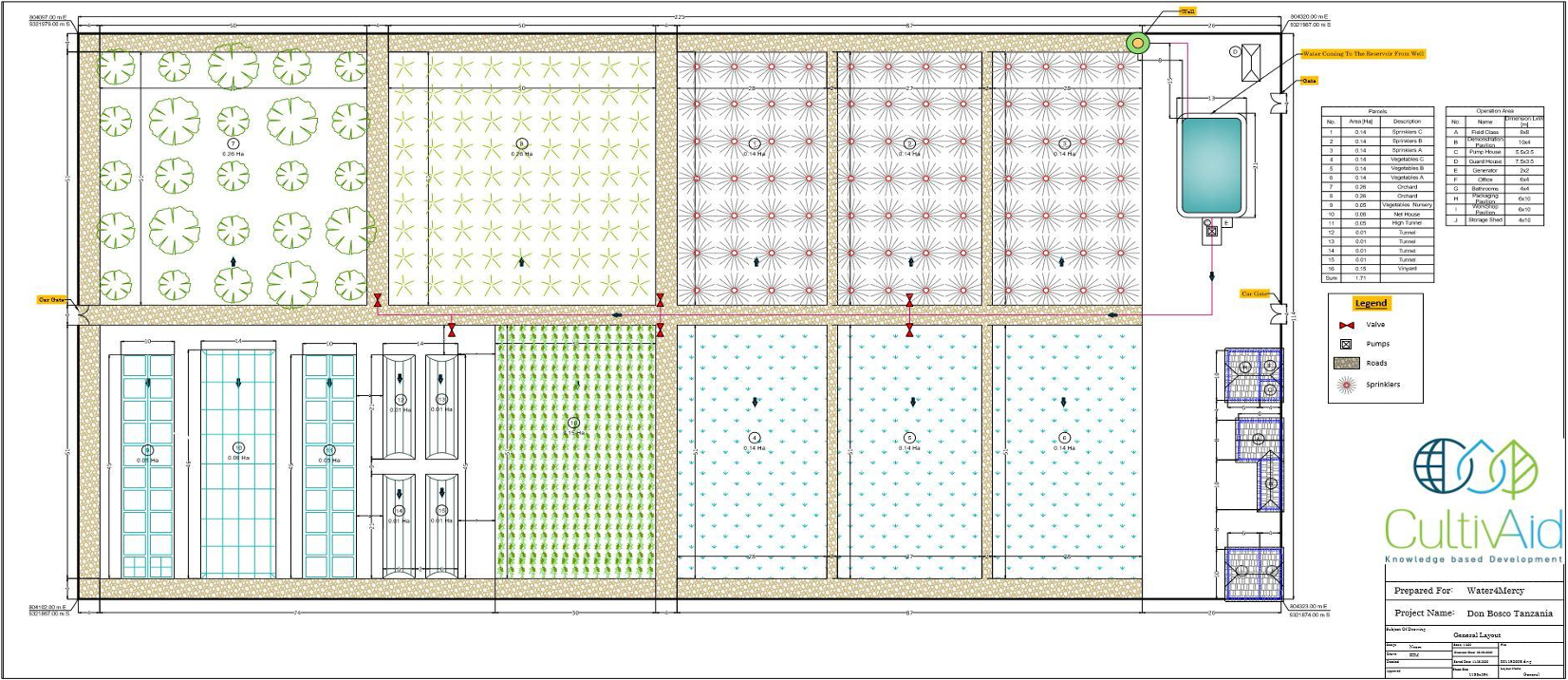 Regional Development Initiatives
AITEC Agri-Course

We have successfully launched our third AITEC agri-course, a six months comprehensive training program. 
This course is designed to provide students with a combination of theoretical knowledge and practical skills in agriculture. With a total of 36 students enrolled, our unique approach ensures that half of their time is spent in the classroom, acquiring essential agricultural concepts, while the other half is dedicated to hands-on experience in the farm itself. 
By integrating theoretical learning with practical application, we aim to equip our students with a well-rounded understanding of agriculture, enabling them to thrive in the field and contribute to the development of sustainable agriculture sector in their country. 

Extension Project
We recently completed our year-long agricultural training program at Ndebwe village, where we focused on advanced irrigation methods and growing new crops for food security. The program was a great success, and the villagers were grateful for the knowledge and skills they acquired during the sessions. They expressed their determination to continue operating the plot independently using the techniques and methods learned during the program.

The success of this program underscores the importance of supporting sustainable agriculture and the positive impact it can have on communities. We look forward to continuing our partnership with Cultivaid and Water4Mercy in future initiatives aimed at promoting sustainable development and improving the livelihoods of communities in Africa.